Interview with Scott Penberthy, Managing Director, Applied AI, Google




Lee Landenberger, Writer and Host of BioWorld Insider Podcast, Interviews Scott Penberthy, Managing Director, Applied AI,Google.
ARTIFICIAL INTELLIGENCE (AI) DRIVING DRUG DEVELOPMENT FROM EFFECTIVE TO REMARKABLE
AI will no doubt be a part of the discussion at this year's BioFuture conference. Artificial intelligence has the potential to radically transform this industry and even reshape how it gets funded.
It could help reduce failure rates, and risk, perhaps even change the financing model, and it could also go beyond drug development into general healthcare. BioWorld recently had a chance to discuss this in greater detail with Scott Penberthy- a member of Google Cloud's Chief Technology Officer team. Before coming to Google, Scott worked at IBM at the research department in the chairman's office. He moved on to several web startups, then became managing director in the CEO's office at PwC. He's here to talk about not only the future but what's happening before our very eyes day-to-day.
Take a quick listen to this important discussion! It's a great preview of the types of important conversations that will take place at BioFuture Oct. 4-6 in NYC. We hope you'll join us to be part of the conversations that will shape the future of healthcare.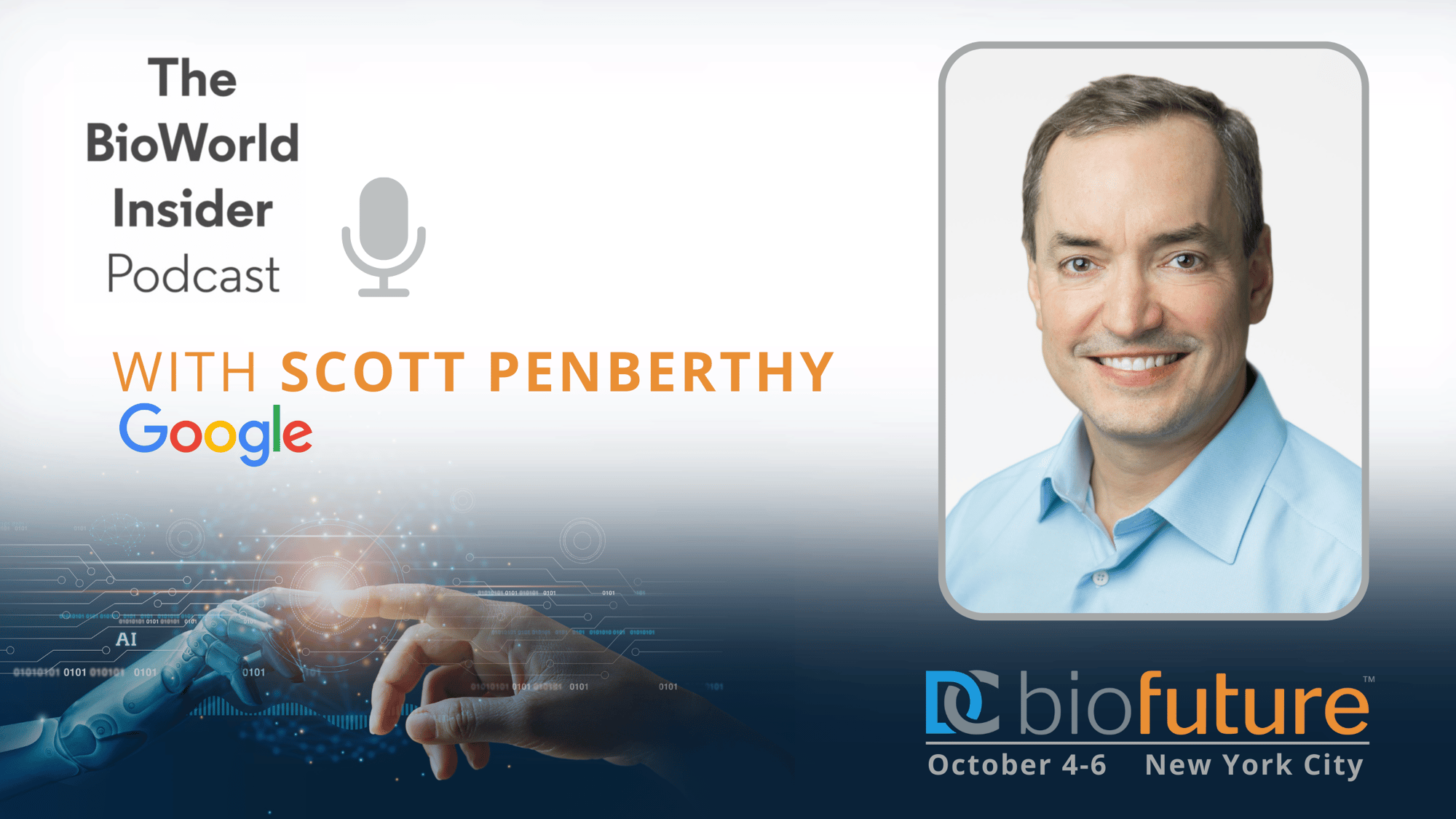 What to Expect at BioFuture
700+ Life Sciences Leaders & Investors

Plenaries, Workshops and Fireside Chats

80+ Innovative Presenting Companies
100+ Future Focused Speakers

One-to-One Meetings with Top-tier Investors and Pharma Executives.

Networking Opportunities and Receptions




BioFuture brings together innovators and investors to bring ideas, discuss trends and "do business".
Join us Oct. 4-6 in New York City